- Game Information -
Last updated: 24 Dec 2008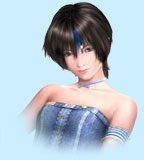 Welcome to Trivia, the IRC game that tests your general knowledge (as well as your reflexes).
To play, simply point your favourite IRC client at the OperaNet IRC network - irc.opera.com - and join the #trivia room.
Everybody is welcome to play. However, we do ask that you obey a few basic rules to ensure that the game remains enjoyable for everyone involved.
Rules of the game
Do not flood the channel with answers.

This behaviour is annoying to the other players, and will eventually result in being kicked or banned from the game. Please make sure you have a reasonably good idea of the answer before responding. If you do not know the answer, please do not flood, hoping to stumble upon the correct one. :-)

CHEATING, IN ANY WAY, SHAPE OR FORM, IS PROHIBITED.

This includes using web resources such as Google, as well as dictionaries, calculators, and anything else which may give you an unfair advantage over others. The use of any resource other than your own brain is not allowed. Anyone believed to be cheating will be penalised. This may include having your score penalised or erased entirely, or even being permanently banned from the game.

Please watch your language.

We try to keep the channel family friendly, so please keep the bad language to a minimum.

Nikita's decision is final.

Nikita will try to allow for spelling mistakes and slight variations in peoples' answers, using various techniques such as phonetic and Levenshtein distance matching where possible. There are even multiple answers possible for some questions (however the hint will obviously only point to one of these). However, from time to time, there may be doubts or conflict over peoples' answers or the accuracy of the questions. Points will not be reallocated for these reasons - no one person has a distinct advantage in these situations, it's just the luck of the draw.
Frequently asked questions
Hey, I started to play, scored a couple of points, but the next time I came back my points were gone! What gives?

You need to score a minimum of 10 points before your score will be permanently saved (Nikita should inform you of this fact after you score your first point). Once you have scored 10 points, you will be entered into the database, and there will be no minimum scoring requirement in the future. Please be advised, that until you have reached this 10 point threshhold, your score will be erased if you are not playing the game.

WTF? I answered that one first, but someone else got the point!

If you answered correctly and someone else got the point, then you did not answer first. It may appear to you that you were the first one to answer, however this is due to the way IRC works. Any messages you send, you will see on your screen instantly. However, all messages (including yours) take time to reach the IRC server. So it may appear to you that you were the first one when in fact you were not. Likewise it may appear to others that they were first, when this is not the case.

Hey, why am I banned?! What can I do about it?

Most likely you have received a penalty ban for not respecting the game rules. Usually this is due to repeatedly flooding the channel, hoping to guess the right answer. These penalty bans will show in red on the leaderboard, however your name may remain in red for some time after your ban has ended, as this shows any recent bans as well. When the ban has expired you will be able to rejoin the channel.

What's with all these fruity foreign language questions?

A percentage of Nikita's questions are in alternative languages - namely German, French, Spanish or Norwegian. This is to assist players for whom English is not their primary language. Just because you speak English natively, doesn't mean everyone else in the world does. ;-)
Team Questions
Teams? What's the deal there?

Anyone who scores 100 points is automatically added to a team. Teams have their own section on the leaderboard. From then on, every time you score a point, you will also score a point for your team.
Note: If you do not score any points for a month, you will be dropped from your team. If you later resume playing again, you will be once again be assigned to a random team.

I don't like the team I'm on! What can I do about it?

Players are automatically assigned to a team in order to keep the number of players on each team consistant. If you wish to be on a different team, ask a mod and we may be able to do that for you. It is preferable if you can find someone on that team who is willing to swap with you however, to prevent team numbers from becoming imbalanced.